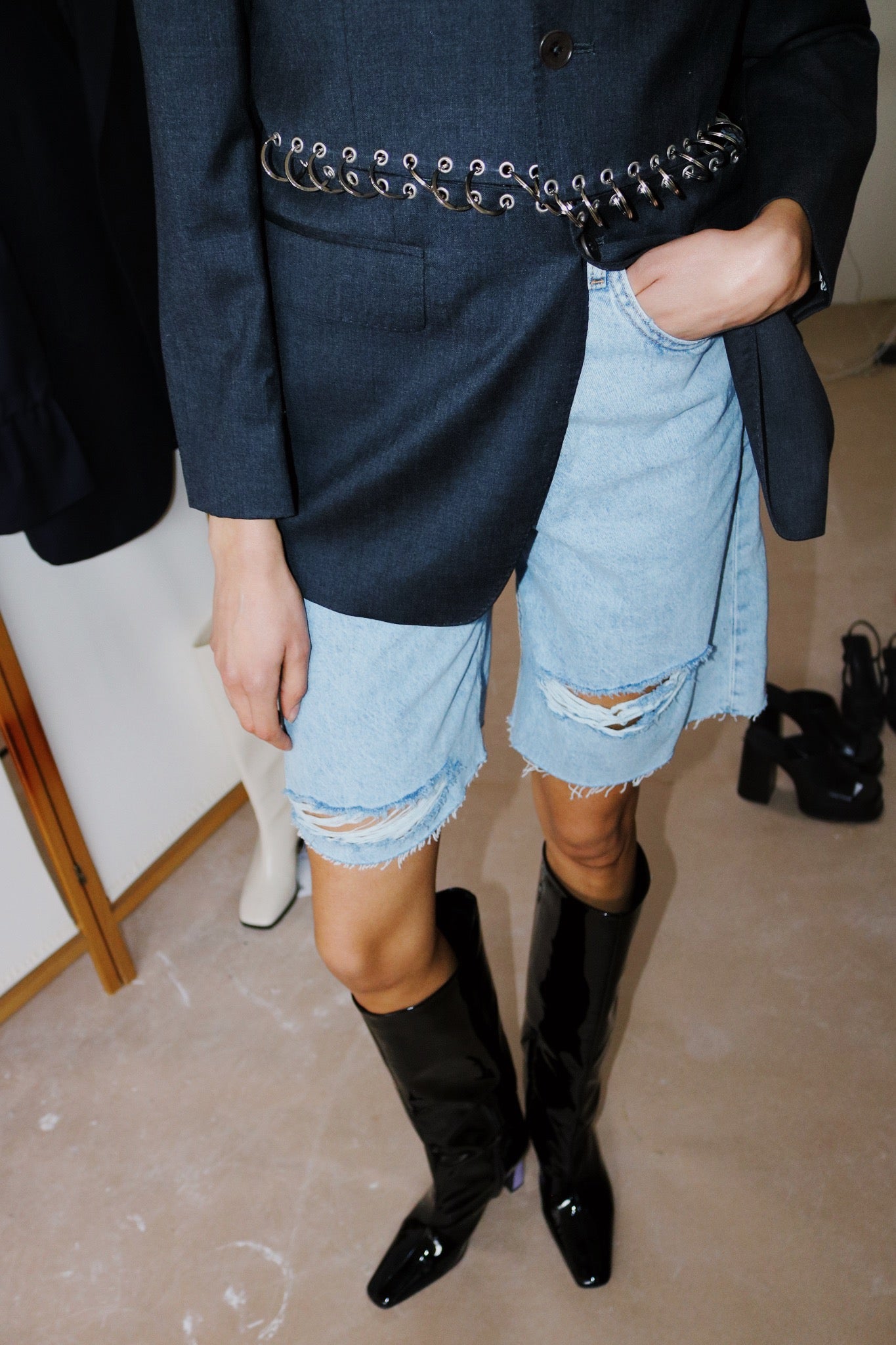 Embrace your individuality and design a blazer with us.
At our Amsterdam-based studio, you are able to design a custom made blazer based on a variety of fabrics, colours, and designs. In this way, you can create a truly one-of-a-kind and personal piece while also fighting overproduction and excessive consumption.

So, are you ready to embrace your individual sense of style and contribute to our mission?

Schedule your visit here!

We can't wait to welcome you!

Adress
Keizersgracht 560 
1017 EM Amsterdam

If the available timeslots don't suite your agenda, you can always DM or email us at info@loyslaundry.com.


BOOK APPOINTMENT
HOW IT WORKS DURING YOU VISIT
STEP 01. PICK YOUR BLAZER

First, we will go over all of our blazers and you can choose your favourite.

CHOOSE YOUR MODEL:

01. Single Breasted

02. Double Breasted


CHOOSE YOUR COLOUR:

01. Black

02. Blue

03. Beige

04. Checked

STEP 02. PICK YOUR DESIGN



Second, we will dive into our design and lookbook and check out our samples. We will see which model(s) you favour and design the blazer accordingly. All of the models can be modified and combined.



CURRENT MODELS:
01. Lux Blazer

02. Sem Blazer

03. Avery Blazer

04. Jo Blazer

05. Cleo Blazer

06. Blake Friendship Blazer

07. Parker Blazer

08. Reese Blazer

09. Eden Blazer

10. Taylor Blazer


STEP 03. PICK YOUR PARACORD(S)

We offer five designs that are created with paracords. These paracords are replaceable and come in twelve different colors that can be tied in three different ways. During your visit you can choose the colour(s) you like and the style it is tied.

COLOURS:

01. White - Black

02. Orange - Black

03. Black - Orange

04. Yellow - Black

05. Neon Green - Black

06. Blue - White

07. Silver - Black - White

08. Black

10. Silver

11. Chroma Blue
12. White

After your visit, you can visit our studio to change the paracords but you can also do it yourself. To make that easier for you, we have created an instruction manual.